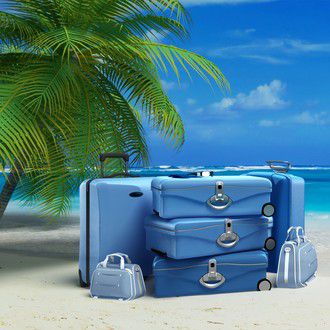 DECORDIER immobilier is a real estate agency primarily located in Evian-Les-Bains in France. With no less than 15 years of experience in the field, the company has decided to set up a branch in Grand Bay, in the North of Mauritius. We will be officially inaugurating our office on the 6th of January 2020. Now that's a great start to the year!

Who we are
Located at 31, rue Nationale, 74500 Évian-les-Bains in France, the DECORDIER immobilier agency is specialised in real estate asset appraisal (which by the way is free of charge and without any liability), the sale of all types of residences, the construction of high-end housing and guidance through rental investment. We advertise the sale of property in attractive regions in France, such as Evian, Neuvecelle, Maxilly-sur-Leman, Publier, Lugrin and Amphion-les-Bains.

During its 15 years in the field, a large number of people have entrusted the sale or construction of their residences to our real estate agency. Google Customer Reviews has granted DECORDIER immobilier an average of 4,9 over 5, considering more than 250 reviews for our company. Don't you think this is something to be proud of?

Our commitment to a service of high quality
Whether we are in France or in Mauritius, our values remain the same. You will get the same support, devotion and attentive ear which DECORDIER immobilier is proud of, in Mauritius. We will make use of our comprehensive knowledge of the real estate field as well as our know-how and we shall apply them according to the Mauritian context.

Besides, we have properly internalised the laws that govern real estate transactions in Mauritius, the regions of the island and their particularities. As a result of this, we will be able to bring you the best service, as DECORDIER immobilier has always aimed to. We have targeted the regions that offer more benefits to our potential clients.

We have also established a wide network. This way, we shall be able to bring you exclusive deals on the market. We constantly keep up with all the latest developments in terms of the real estate at the local and international level, so you can trust our information.

Why we chose to set up a branch in Mauritius
Our choice first and foremost stems from our love for the island. Our expertise has allowed us to recognise its potential. Indeed, the weather it boasts as a tropical island, its fascinating landscapes, its advantageous fiscal laws, its high standard of living, its modern infrastructure, the social and political harmony prevailing in the country, its flourishing economy, its rich culture and history and the access to many recreational activities, make Mauritius one of the best places to settle down in. We also wish to introduce the island to foreigners

Why we chose Grand Bay
We have chosen to set up our office in Grand Bay because the village is the very centre of touristic movement. It is easy to reach, which brings us closer to you. Moreover, we were floored by the mesmerising setting of Grand Bay!

If you are looking for a professional and reliable real estate agency in Grand Bay, visit DECORDIER immobilier, at the Royal Road. Whether it is for the sale of your residence, the purchase of an apartment or the construction of a new, high-class property, our team is there to help you.